Good news for big fans of Fairy Tail! A relaunch of the Fairy Tail anime project has been green-lit.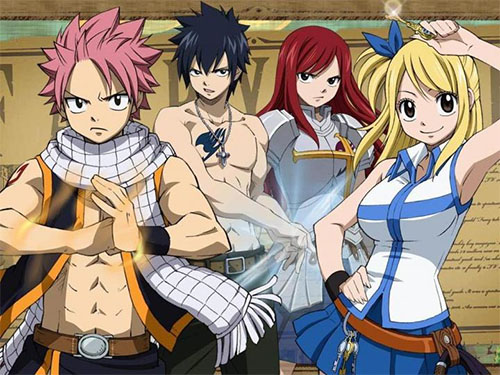 Fairy Tail which ended on 30 March, and mangaka Hiro Mashima had asked fans to wait until he can announce some "good news" since the first television anime adaptation of Fairy Tail ended that month. Mashima added on Twitter at the time, "It's actually not over yet. I can't say more than this, but I hope you watch the rerun starting in April and wait for the day I can announce some good news. […] Anime is not the end. Don't stop believing."
The final episode of Fairy Tail was concluded with a "To Be Continued" screen.
Mashima confirmed that the project is a new television anime series, and a sequel.
Weee possibly the best news this month!
FAIRY TAILテレビアニメ新シリーズ(続き)決定しました。みなさんのたくさんの応援のおかげです。ありがとうございます。

— 真島ヒロ (@hiro_mashima) July 11, 2013
Source: ANN
I like anime, music and seiyuu. Fan of fripSide, Kalafina, Sachika Misawa, Nana Mizuki, SCANDAL, StylipS, Yui Horie, YUI and yuikaori.