Seirei Tsukai no Blade Dance has been announced for an anime adaptation. The announcement was first made at Media Factory's Summer School Festival 2013 event.
【特報‼】な、なんとMF文庫J一挙5タイトル『星刻の竜騎士』『精霊使いの剣舞』『ノーゲーム•ノーライフ』『魔法戦争』『魔弾の王と戦姫』アニメ化決定です‼‼‼ #夏の学園祭

— アライブ編集部 (@comic_alive) July 28, 2013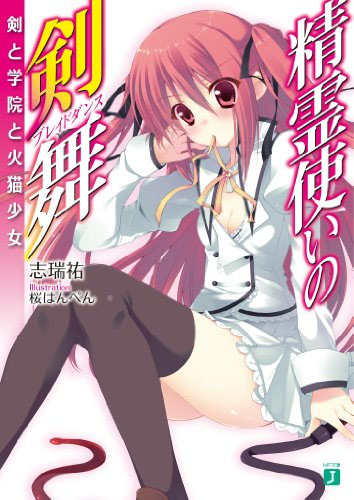 In the "elemental fantasy" of Seirei Tsukai no Blade Dance, only a pure girl may enter into a spirit contract. At Areishia Spirit Academy, the daughters of nobility are assembled to take elite classes and become spirit elementalists. A boy named Kamito happened to be peeping on a student named Claire while she was taking a bath, and he accidentally makes a contract with a spirit instead of Claire. Now, Kamito has become something once thought impossible in this world — a male spirit elementalist.
I like anime, music and seiyuu. Fan of fripSide, Kalafina, Sachika Misawa, Nana Mizuki, SCANDAL, StylipS, Yui Horie, YUI and yuikaori.