Character Songs 4 featuring seiyuu Rina Hidaka as Airi Kashii for the anime series Ro-Kyu-Bu! SS will be out on 7 August 2013. Only 1 type of edition available for preorder.
Track-listing of Character Songs 4
ジンジャーYell
Get goal! – No.7 MIX
慧心学園初等部女子ミニバスケットボール部SNS~活動日誌~『わたしも跡が残っちゃった……』(香椎愛莉)
ジンジャーYell (Instrumental)
Get goal! – No.7 MIX (Instrumental)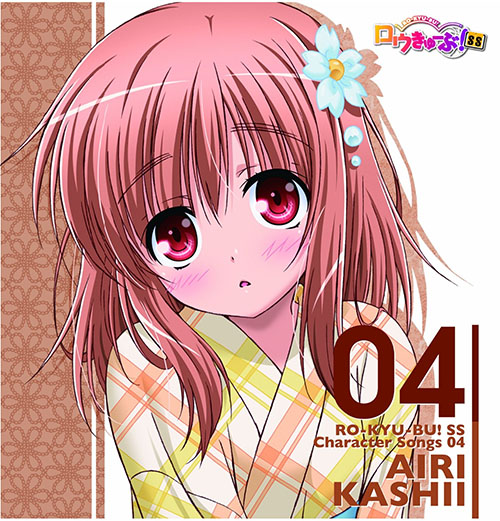 Single Title: Ro-Kyu-Bu! SS Character Songs 4
Catalog Number: WHV-1000412333
Release Date: 7 August 2013
Retail Price: 1,575 yen
Preorder at: CDJapan
I like anime, music and seiyuu. Fan of fripSide, Kalafina, Sachika Misawa, Nana Mizuki, SCANDAL, StylipS, Yui Horie, YUI and yuikaori.