An online browser game based on the popular anime series Shingeki no Kyojin is now recruiting beta testers. In Shingeki no Kyojin -Hangeki no Tsubasa- ONLINE, players will be able to strengthen their weapons using the craft feature and fight Titans using the Titan Fight feature.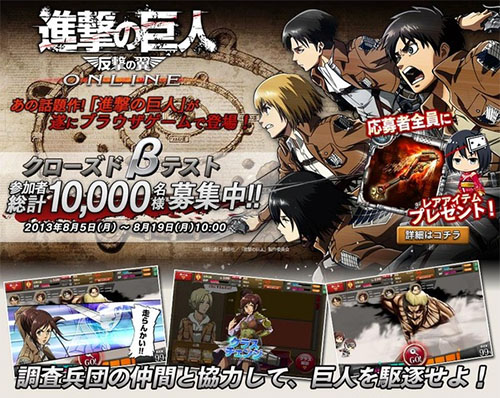 GG has started accepting applications for beta testers from 5 August till 19 August. The 10,000 applicants will be chosen for a closed beta test for the game. Those wishing to apply must first create an account at either the GG or Niconico.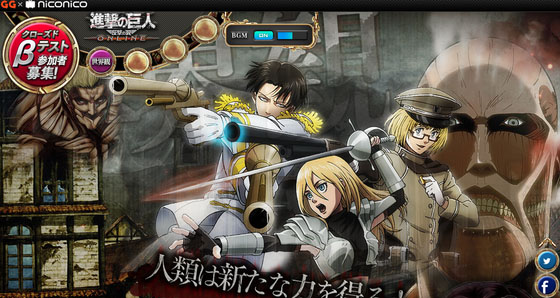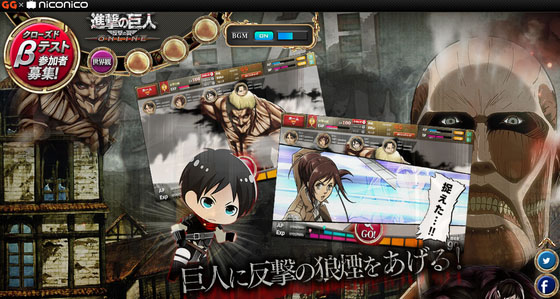 I like anime, music and seiyuu. Fan of fripSide, Kalafina, Sachika Misawa, Nana Mizuki, SCANDAL, StylipS, Yui Horie, YUI and yuikaori.