According to the official website of Kyoto Animation's upcoming anime, Kyoukai no Kanata, the anime adaptation of Kyoukai no Kanata will premiere this October.
The first piece of key visual art (above) and character profiles are also available for viewing now.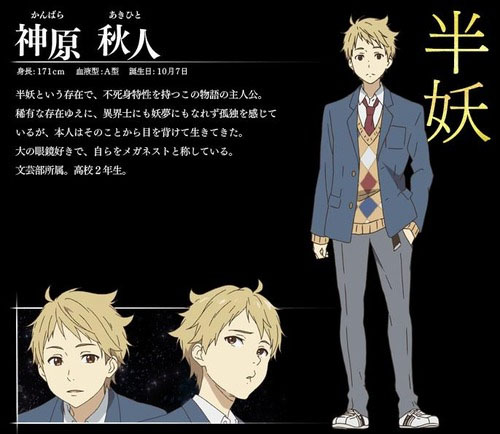 The dark fantasy follows a high school sophomore named Akihito Kanbara. Although the boy appears human, he is half Yōmu and invulnerable to wounds because he can heal quickly. One day, Akihito meets freshman Mirai Kuriyama when it seems she is about to jump from the school rooftop. Mirai is isolated because of her ability to manipulate blood, which is unique even among members of the underworld. Disturbing events begin to unfold after Akihito saves Mirai.
I like anime, music and seiyuu. Fan of fripSide, Kalafina, Sachika Misawa, Nana Mizuki, SCANDAL, StylipS, Yui Horie, YUI and yuikaori.