Miss Monochrome, a character created and played by seiyuu Yui Horie, is getting her own anime series this October.
Miss Monochrome appeared as a 3D character at the LIVE Concert of Hocchan's Meguru Bōken III ~Secret Mission Tour~ concert. Miss Monochrome has already appeared in the popular social game Girlfriend.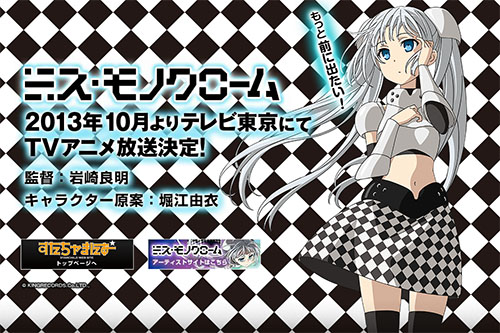 Having watched Hocchan's LIVE, I am anticipating this anime, it means she will most definitely provide the theme songs for the anime! :)
I like anime, music and seiyuu. Fan of fripSide, Kalafina, Sachika Misawa, Nana Mizuki, SCANDAL, StylipS, Yui Horie, YUI and yuikaori.