The first promo video for the horror anime series Pupa is now available for viewing.
Plot Summary
The "life-and-death sibling" story follows Utsutsu and Yume Hasegawa, a boy and his little sister who find themselves all alone. One day, Yume sees a mysterious red butterfly and her body undergoes a strange metamorphosis – into a creature that eats humans. Utsutsu struggles to find a way to restore his sister while Utsutsu's power of rapid cellular regeneration allows him to feed Yume's new form with his own body.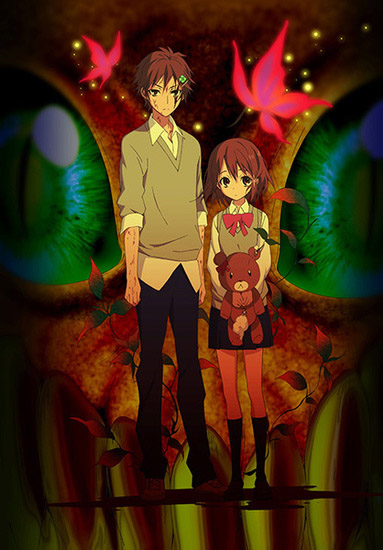 The anime will premiere this fall.
I like anime, music and seiyuu. Fan of fripSide, Kalafina, Sachika Misawa, Nana Mizuki, SCANDAL, StylipS, Yui Horie, YUI and yuikaori.