Dengeki Bunko Fighting Climax, Sega's crossover fighting game celebrating the 20th anniversary of the titular light novel imprint, is finally jumping from the arcade to home platforms! It is being planned for PlayStation 3 and Vita this fall.
There are many playable characters in the game: Kuroyukihime, Shana, Kirito, Asuna, Mikoto, Kirino, Taiga…The list goes on. Hopefully they will add in more characters!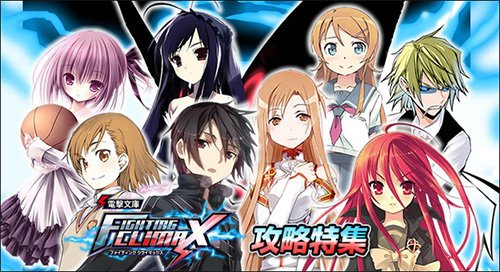 Check out the gameplay video below:
Personally I am thrilled at the piece of news and it looks like another game will be added to my 2014 list..
I like anime, music and seiyuu. Fan of fripSide, Kalafina, Sachika Misawa, Nana Mizuki, SCANDAL, StylipS, Yui Horie, YUI and yuikaori.