Apologies for the non-updates. Real life issues calls, including gaming.
On to my post, in August I travelled to Japan for Animelo 2014 concert and I visited the 22-foot statue of Godzilla, located in Tokyo Midtown Garden.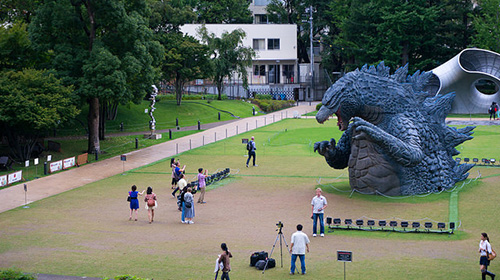 They even have a 1/1 scale footprint of Godzilla, if he ever was to set foot in Japan.
Love how Japan always have such interesting events when I am there for a short break!
I like anime, music and seiyuu. Fan of fripSide, Kalafina, Sachika Misawa, Nana Mizuki, SCANDAL, StylipS, Yui Horie, YUI and yuikaori.